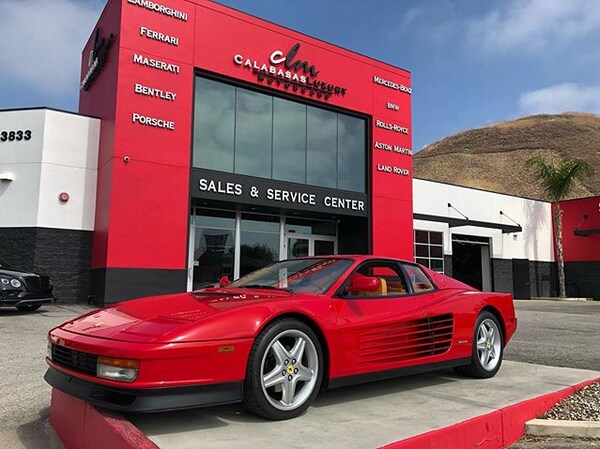 Recognized as one of the most sought after vehicles, owning a Ferrari may be just what you want to do. At Calabasas Luxury Motorcars, we can help you with any need. Here, you will find the 2020 Ferrari 812 Superfast for sale. You may even find a number of other options in a Ferrari for sale, including the Ferrari F8 for sale. Our inventory is always changing. One thing you can expect is to find great prices on luxury and exotic cars in the Los Angeles area.
Looking to Sell?
Do you want to sell my Ferrari? If you are like many people, you are ready to upgrade an older model for a new one or to secure a vehicle that offers more of the features you need. We can help you. Simply let us know what you own, and we can offer top dollar for it. It is a fast and easy way to sell your vehicle.
Lease or Buy Your Car
Consider the value of that 2020 Feerrair 488 Pista for lease. If you are ready to own a 2020 Ferrari Portofino for lease, we can help you. Our dealership can help you secure a lease or a loan to purchase your next Ferrari. No matter which make or model you are considering, when you want to buy Ferrari, you want to work with our team. Reach out to Calabasas Luxury Motorcars today to learn more about the vehicles we offer. We can buy, sell, and lease throughout the Los Angeles area with ease.